China School Trip Checklist
What to Pack for Your China School Trip?
If it's going to be your first time in China, you're probably wondering what to pack. Don't worry, because we've prepared a list of the most important (and not so important) things for you to put in your suitcase. Print it and there'll be nothing to worry about.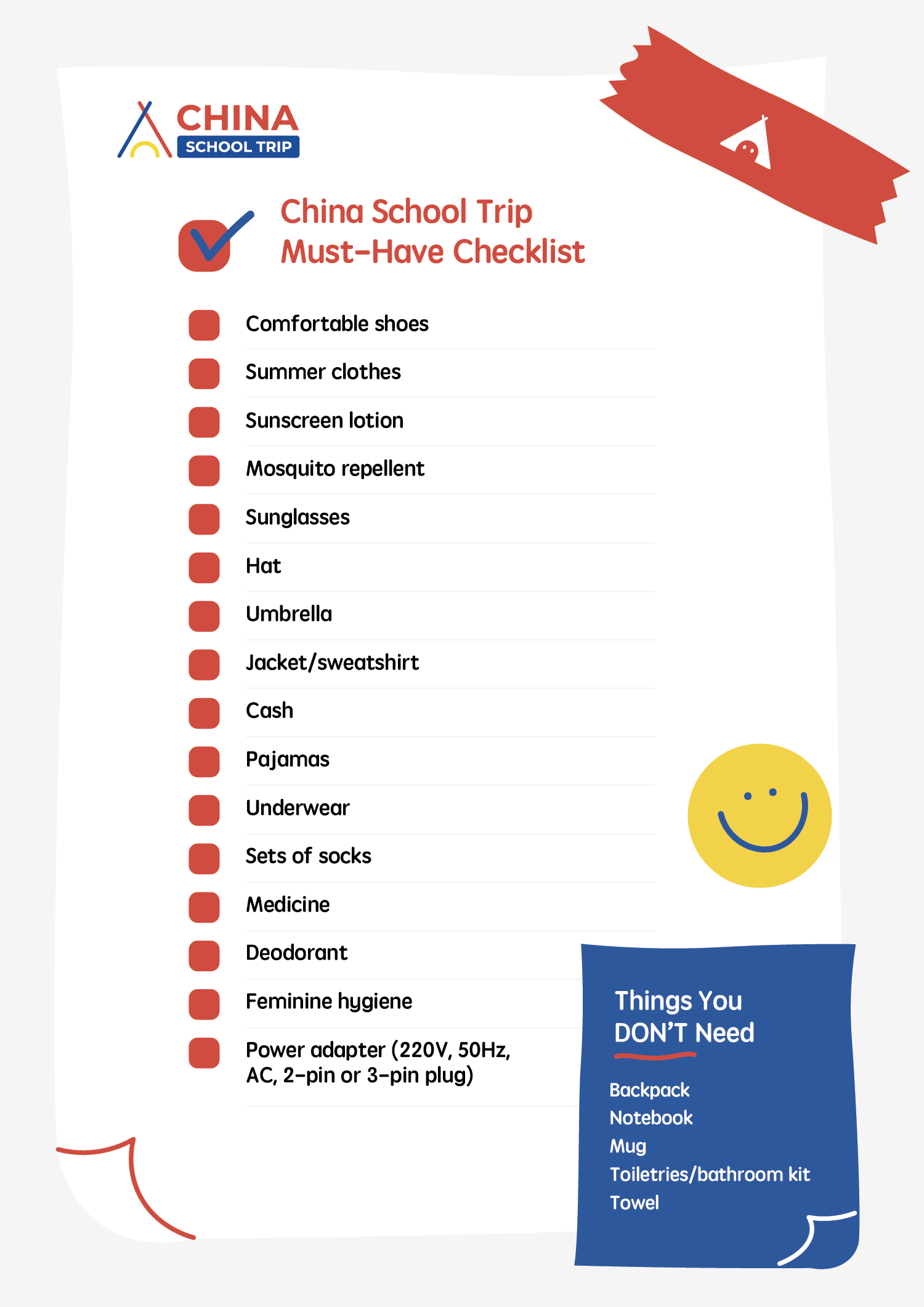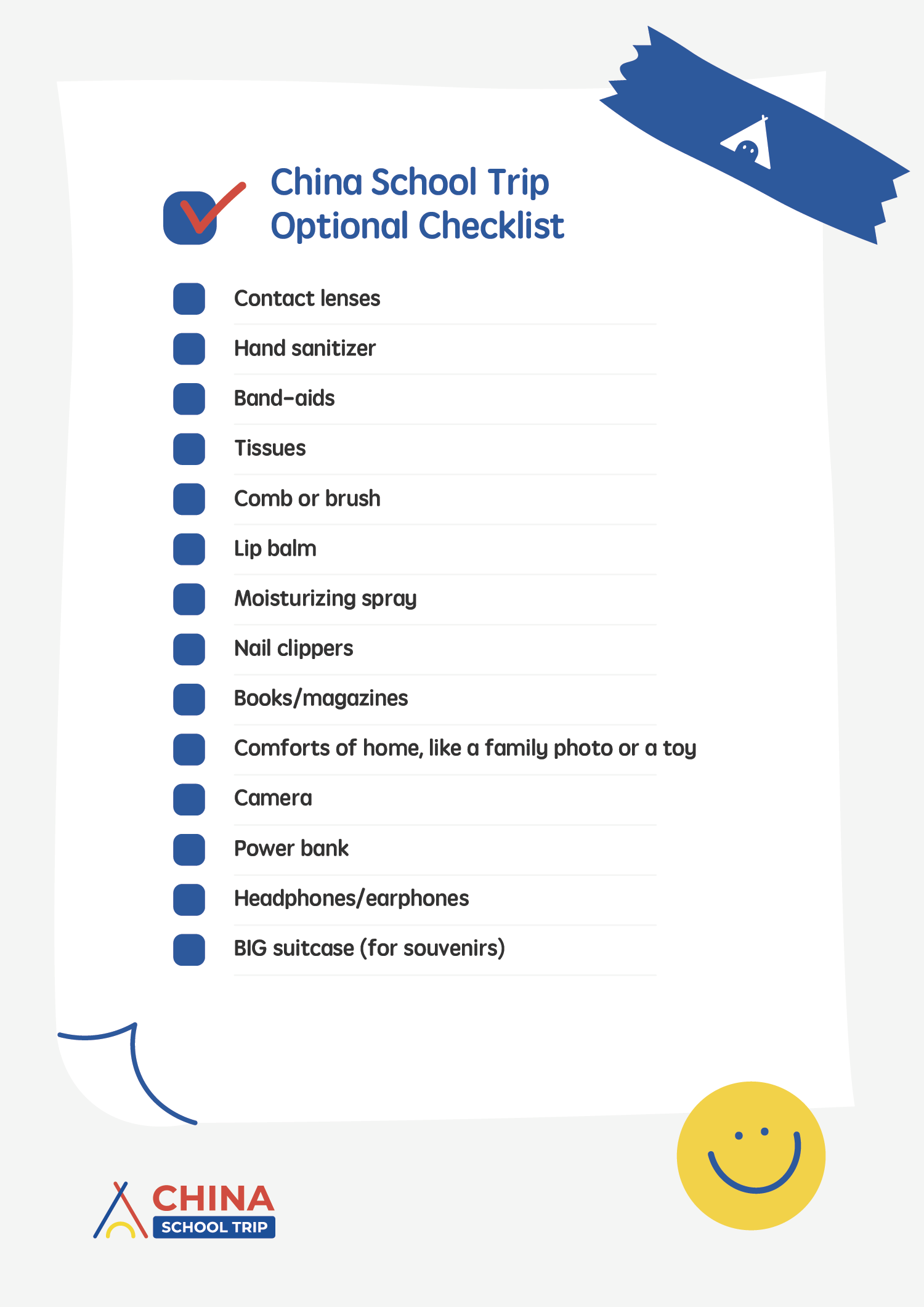 Comfortable shoes
Summer clothes
Sunscreen lotion
Mosquito repellent
Sunglasses
Hat
Umbrella
Jacket / sweatshirt
Cash
Pajamas
Underwear
Sets of socks
Medicine
Deodorant
Feminine hygiene
Power adapter (Chinese generally uses 220V, 50Hz, AC, 2-pin or 3-pin plug)
Contact lenses
Hand sanitizer
Band-aids
Tissues
Comb or brush
Lip balm
Moisturizing spray
Nail clippers
Books/magazines
Comforts of home, like a family photo or a toy
Camera
Power bank
Headphones/earphones
BIG suitcase (for souvenirs)
Backpack
Notebook
Mug
Toiletries/bathroom kit
Towel
Weather in Beijing & Shanghai
Curious to know what weather to expect in China in summer? Read our blog post to learn more: