Get Your Questions Answered
If you have a question that is not covered below, please feel free to send us an email or use our live chat system.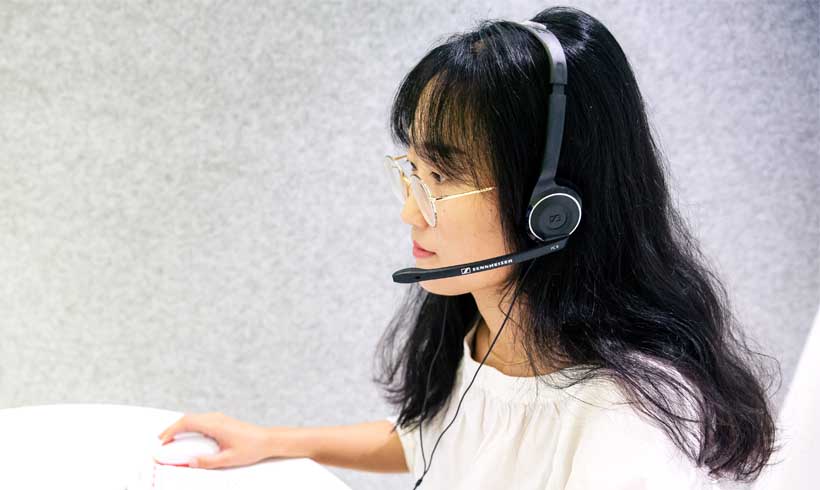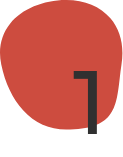 We will help you choose the best deal on offer.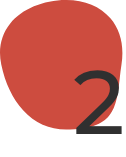 We will help you find the right camp program.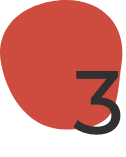 We aim to reply to your message within 24 hours.
Frequently Asked Questions
When is the best time to apply for a program?
To guarantee a smooth application process and secure your spot in a program of your choice, we recommend students to apply at least 3 months before their camp start date. This is also to ensure there is enough time for them to apply for the necessary visa to enter and stay in China.
Students who need accommodation should apply at least 6 weeks in advance as availability is limited.
What are your classes like?
We have different class types, including comic classes, story classes, listening classes, reading classes, etc.
All our classes are designed to be fun, engaging and, above all, educational. Chinese classes are for 3 hours every day and include a Topic Chinese Class, Cartoon Class and Reading & Writing Class.
We aim at improving students' ability to apply their knowledge of Chinese in practice – by taking them to local shops and markets, and letting them complete simple tasks using the words and phrases they've learnt in class.
Will the classes be taught in English?
All of our classes are taught in Chinese, allowing the students to have a fully immersive experience. Even for absolute beginners, our teachers use English in class as rarely as possible. Instead, they will use pictures, videos and body language to help students understand them. As the Chinese level progresses, less and less English is used, and you or your children will be able to understand more and more every day.
Will there be homework?
Our teachers give each student around 20-30 minutes to complete their homework every day, to revise what they learned in class that day, and to prepare for the upcoming classes.
What are your teachers like? Are they native speakers?
Our teachers are all native Chinese speakers and are university graduates with majors in Chinese language education or Chinese literature. They have also previously obtained a "teaching Mandarin as a second language" certificate before they joined us and successfully completed That's Mandarin's mandatory Teachers Training Course (TTC).
Teachers are selected based on their caring personality and they are highly experienced in taking care of kids and teens.
How many students do you have? Where do they come from?
Since 2008, we've welcomed over 10,000 campers within our Summer and Winter Chinese Camps and China School Trip programs.
Most of our students come from North America, Europe, and Asia.
We also organize customized trips based on our clients' specific requirements. You can visit this page to find out more about our camp programs.
Can you tell me more about the cultural activities and excursions you offer?
We offer a wide range of cultural activities and excursions to give China School Trip participants a well-rounded insight into Chinese culture and history. Find out more about the 
Chinese cultural activities and excursions
we offer.
Are there any activities available in the evening?
Yes, there will be activities organized every evening. Based on your group's requirements, it can be evening excursions, movie sessions, visiting local markets, etc.
What visa do I need and what is the visa application process like?
We have no specific requirement about the type of visa; all legal Chinese visas are acceptable to study with That's Mandarin.
If you require a visa to come to China for a short-term visit, we recommend a tourist L visa. This is relatively easy to acquire. We can assist you if you have any questions.
If you've already got a visa and would like us to help you extend it, please send us an email with details on your current visa (type, date of expiry and issuing place, as well as your nationality, gender and passport number).
Our contacts:
info@thatsmandarin.com (Beijing)
info.shanghai@thatsmandarin.com (Shanghai)
How much money should I bring?
We recommend participants to bring between 100-200 RMB per day for pocket money. This is more than enough to buy souvenirs, snacks, etc.
What should I pack?
Summers are generally very warm (even hot!) in China, so bring comfortable summer clothes. Check out
our packing list
to see what to pack and to learn more about the weather in Beijing and Shanghai.
Who provides health insurance? Can you recommend any insurance providers?
That's Mandarin requires each student to organize her/his own health insurance, which must be valid for the duration of the program.
We recommend you buy insurance from an internationally-recognized provider to avoid any possible problems when using your insurance in China.
Do I need to get any vaccinations before traveling to China?
We advise you to visit your doctor prior to traveling to check with them which vaccinations they recommend. Be aware that for some vaccinations, you may need to go over several weeks, so make sure you check with your doctor far enough in advance.
What happens if my child gets ill?
In the event of illness, a representative from That's Mandarin will take you to the hospital if required and will help you to acquire any medicine you need.
If first aid is required, we have staff trained in first aid who will be able to assist.
If students are travelling on their own, what kind of services do you offer?
We offer airport pick-up and drop-off to ensure everyone gets to their accommodation safely.
We provide a hotel accommodation for our students, and our teachers will be around to make sure you are well looked after. Students will be provided with breakfast, lunch and dinner each day and will have the opportunity to attend evening and weekend activities and field trips.
Do you provide airport pick-up and drop-off services?
Yes, we can provide both airport pick-up and drop-off services. Just let us know your departure or arrival information at least 2 weeks in advance and we will promptly get back to you with pricing information.
What kind of lunch is included and do you cater for children with allergies?
A healthy lunch is provided to all participants. We only work with restaurants that use green and safe products.
Participants will also enjoy a healthy snack during the morning break between their Chinese classes.
If you have any special dietary requirements, kindly let us know before the program starts so we can make special arrangements.
What kind of supervision is provided on excursions?
There is always at least 1 teacher for every 3-6 students. The number of teachers depends on the age of the children. For younger children, we have more teachers supervising.
Is there a curfew in the evening?
We have a curfew in place for all students. It is possible to go out in the evenings, but only if accompanied by a member of staff or a parent. It is also possible for you to give written permission to us allowing your child to go out at night if you wish.
Who provides health insurance? Can you recommend any insurance providers?
All the program participants will have accommodation arranged for them. It is a modern hotel accommodation shared with other students.
What is the hotel accommodation like?
Our hotel accommodation is modern and comfortable. All rooms have air-conditioning, access to WIFI, satellite television and 24/7 hot water. Towels and bedding are provided and rooms are cleaned regularly.
How far is the accommodation from the school?
We work with hotels that are located not too far from the school, usually within a 15-minute walking distance from our Beijing/Shanghai campus.
How do you get from the accommodation to school and back again?
A member of staff will accompany younger campers from their accommodation to the school each day. Whether it be by bus, metro or walking; they will make sure your child gets safely to school in the morning and back to the accommodation in the evening.